What Stresses Out Rental Owners?
The 2022 State of the Property Management Industry Report by Propertyware is out and it has some profound thoughts on the relationship between stress and being a landlord. Specifically, the report shows how the #1 source of stress to owners of investment property is MAINTENANCE!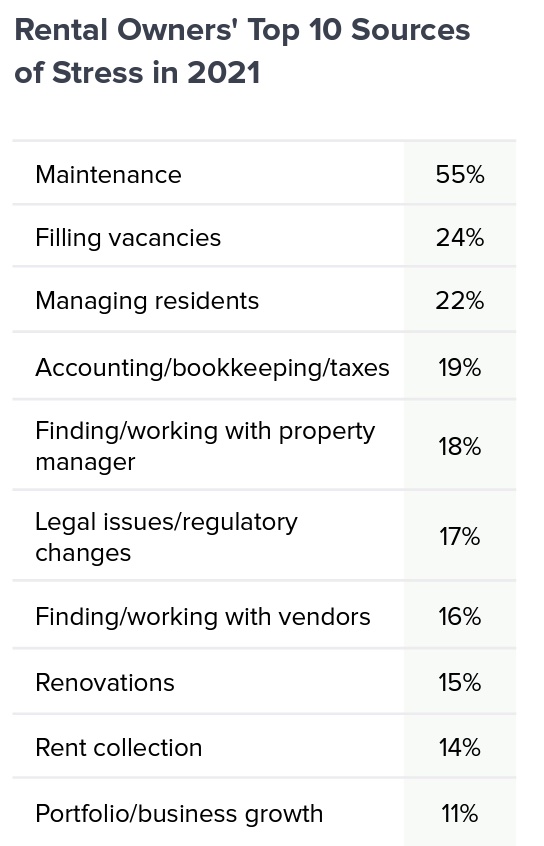 To summarize: "rental owners remain more stressed than they were prior to the pandemic: Maintenance and repairs. This remains a top source of stress for 55% of rental owners as of May 2021—down from 63% in January 2021, but up from 45% in 2019. Accidental Landlords have been feeling especially overburdened by maintenance-related concerns."
We foresee maintenance expenses continuing to rise as global supply chain & labor shortage problems continue to plague virtually every industry. We are proud to be among the most economical options for all landlords (especially accidental landlords) with our small monthly subscription and low hourly rates.
We have limited roster spots available at select times. Email us for more information!