Limited Campus Turnover Available!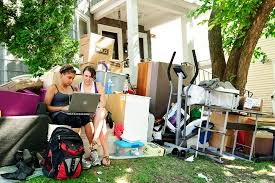 If you are an owner of rental real estate near the Ohio State University off-campus area, you should be quite familiar with the fun and super busy time that is Turnover.
This period, which begins in late July and ends in mid-August sees thousands of renters move out of their homes only for thousands of new renters to move-in just a week or two later (so long as landlords use correct dating in their leases!)
Campus Handyman helps dozens of landlords get through this turbulent time. Our clients can rest easy knowing that so long as they inform us ahead of time, their units will be turned over to their exact specifications.
If you intend on using Campus Handyman, we ask that all of our clients provide us with a list of units that will be turning over during this period and specific items to be done. We will not be accepting any new units for Turnover after June 30!!
Don't worry- basic maintenance for all units continues without interruption during this time. While response time can be delayed, we do not anticipate any major disruptions in service.
If you have any questions regarding Ohio State campus Turnover, or to solidify your spots on our Turnover roster, please do not hesitate to contact us.